South Kesteven is known for Margaret Thatcher, the first female Prime Minister, which is such an impressive feat that we often overlook or forget that South Kesteven has been home to many inspirational women over the years.
Margaret Beaufort (1433 – 1509)
Margaret Beaufort was born a wealthy heiress with significant property around the Deepings. At just 12 years old she was married to Edmond Tudor, and at 13 had a son, the future Henry VII.  She spent some time living at Bourne Castle during her marriage to Henry Stafford, her third husband. Margaret would go on to become one of the most influential women in England, masterminding her son's return to England during the War of the Roses. After his victory over Richard III at the Battle of Bosworth Field in August 1458, her son became Henry VII, the first Tudor King. She was an influential advisor to her son throughout his lifetime and was regarded as the most influential woman in England. She outlived her son to see her grandson Henry VIII crowned.
Harriet Arbuthnot (1793-1834)
Harriet was born at Fulbeck in September 1793, the daughter of Henry and Margaret Fane.  In 1824 she married Charles Arbuthnot who was Patronage Secretary to the Government.  Harriet and Charles were at the centre of British Political life, and she became a close friend and advisor of the Duke of Wellington when he was Prime Minister. Between 1820 and 1832 she wrote diaries which detailed her family, social and political life alongside some of the most important and influential figures of the age. She died suddenly in 1834 and is buried at Fulbeck Church.
Mother Magdalen (Francis Margaret Taylor) (1832-1900)
Francis Margaret Taylor was born in Stoke Rochford the daughter of Rev. Henry Taylor, rector of St Mary and St Andrew's Church. As a young woman she, as well as her sister Charlotte, travelled to the Crimea as volunteer Nurses with Florence Nightingale. Francis was a talented author and editor and wrote among several other books a detailed account of life for soldiers and nurses during the Crimean War. Alongside this she published several other books and edited several magazines. After her return from the Crimea, she converted to Catholicism and decided to take holy orders. In 1872, she took her vows, taking the religious name 'Magdalen'. She founded the order of the Poor Servants of the Mother of God, and the Congregation worked extensively in some of the poorest areas of Britain, supporting women and children living in poverty. The order continues its work today, both in Britain and around the world. In 2014 Pope Francis declared her 'Venerable' the first of three stages to being declared a Saint.
Victoria, Lady Welby-Gregory (1837-1912)
Victoria Welby-Gregory was the daughter of the Hon. Charles and Lady Emmeline Stuart- Wortley, and Goddaughter of the Queen Victoria. Following the death of her Father, she and her mother travelled extensively across America, Europe, and the Middle East. In 1863 she married William Welby Gregory, and the pair lived at Denton Manor. She began to study art science, theology and philosophy becoming interested in how the use, meaning, interpretation and evolution of language shapes understanding, developing the theory of 'Significs.' She created a network of 450 scientists, philosophers, mathematicians, and authors, helping not only to develop her own ideas, but also played a crucial role in spreading the ideas of others. Her work is still used today, particularly in studies of how language used in legal documents affects the meaning and impact – and has been used to review legal provisions for the safety of women and girls.
Lady Angela Forbes (St Clair- Erskin) (1876-1950)
Lady Angela Forbes often described the decade her family spent living in Stamford as some of the happiest years of her childhood. Her family lived in Lady Anne's House, which in now the William Cecil Hotel. As a young woman she was known as a rebellious socialite, fond of hunting, riding, and parties, but during the First World War she turned her determination to improving the conditions for soldiers traveling to and from the front lines at Ypres. She established a number of canteens and recreation huts at Boulogne station and the nearby Etaples training camp to provide refreshments to up to 10,000 soldiers. In doing so she was much loved by the troops, but was often at odds with the military authorities, who preferred more official organisations such as the Red Cross.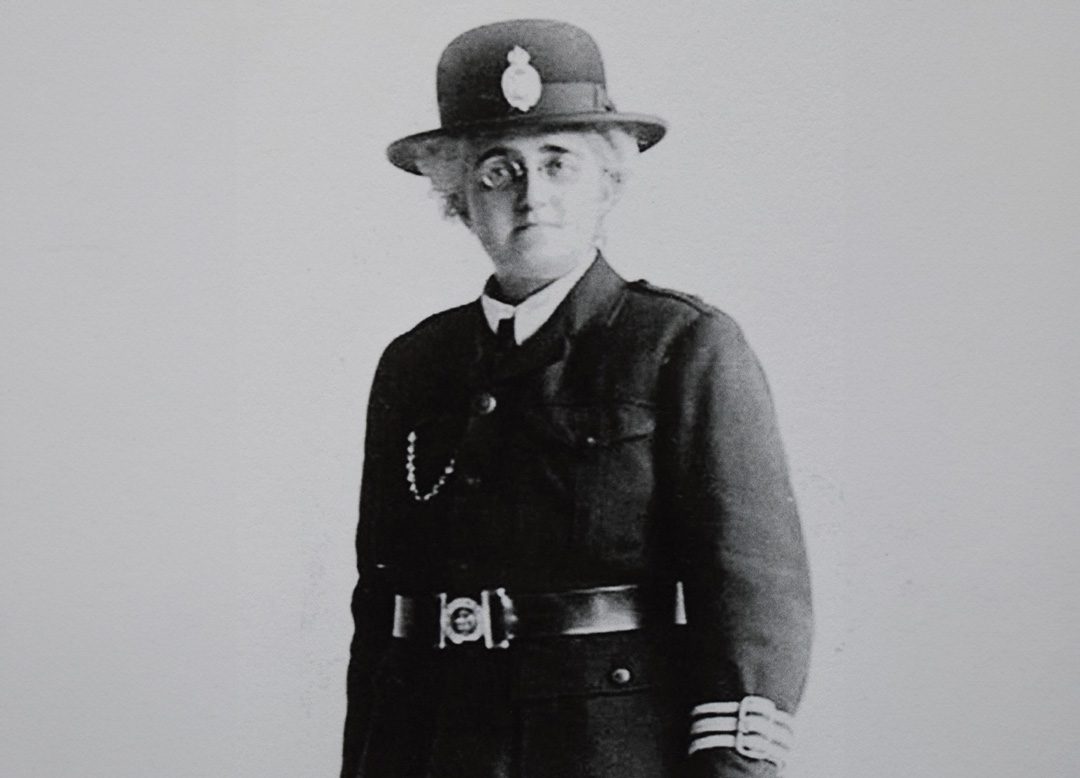 Edith Smith (1876-1923)
Edith Smith was born in Oxton, Buckinghamshire in 1876. In 1911, a widow with four children, she began training as a nurse and midwife in Peckham, working as a nurse for several years. It was during the first world war however, that she would make her mark on history. When the Machine Gun Corps was established at Belton Park, the impact on the town was profound. The population was almost doubled, and rates of prostitution and drug consumption spiked. In response to the crisis the Chief Constable J.R Casburn recruited several women from the Women's Police Service, including Edith Smith, who came to Grantham in early 1915. Edith worked relentlessly, even after the other women who had been recruited with her had been moved elsewhere or resigned. In December 1915, against the advice of the government, Edith was sworn in as an officer of the Grantham Police, the first woman in Britain to have powers of arrest. Edith resigned in January 1918 Citing ill health. She returned to nursing and later relocated to Runcon. Tragically she took her own life in 1923. Her grave remained unmarked until 2018.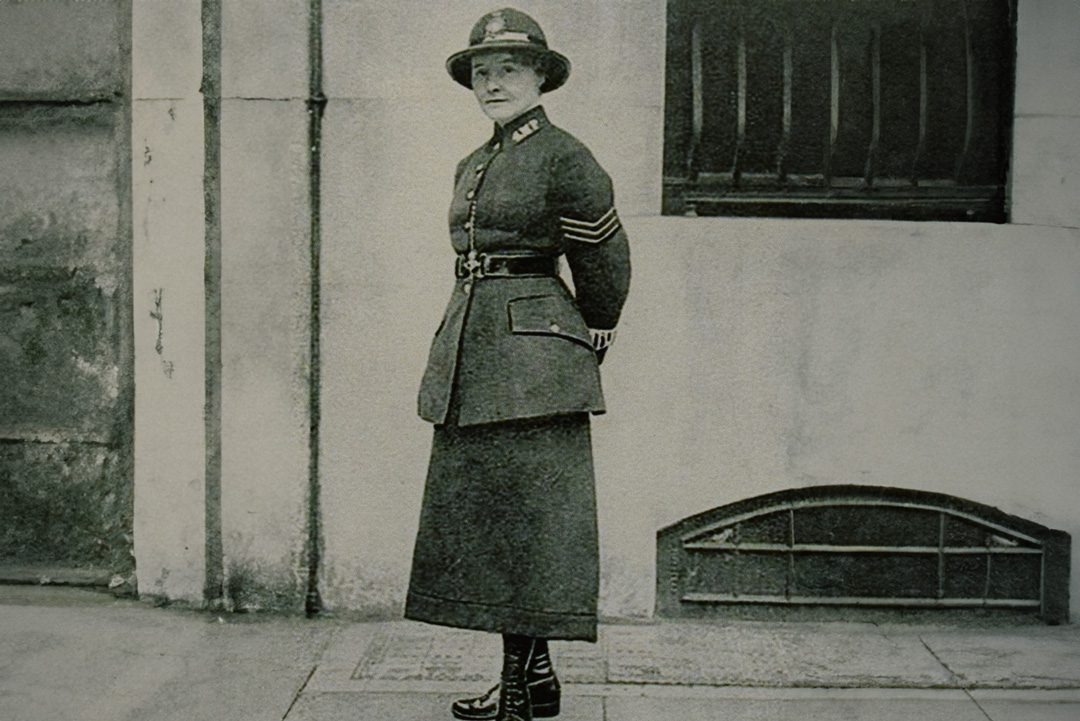 Lilian Wyles (1885-1973)
Lilian was born in Bourne, the daughter of local brewer Joseph Wyles. She was a highly intelligent woman, and her father wished for her to become a lawyer, however in 1918 she chose a different path, joining the Metropolitan Police as a member of an experimental women's division. Unlike Edith Smith, these women had no power of arrest. The experiment was supposed to last for 12 months; however, it took over two years for the Metropolitan police to hire the one hundred women promised. In 1922 the Geddes spending review resulted in all but twenty of the women in the Metropolitan Police being cut from the force. Lilian survived the cuts, becoming the first woman to serve as a member of the CID in the Metropolitan Police, where she received powers of arrest. Her role was as a specialist statement taker, and like most of the remaining women, she focused on cases primarily involving women and children – often the victims of sexual assault, trafficking, or abuse. She campaigned for the role of statement taker (and therefore the role of women) to be considered 'proper' police work and recognition that it was a demanding and specialist role. She retired from the Met police in 1935, with the rank of Inspector 1st Class (the equivalent of Chief Inspector), the first woman to complete the full 30 years in the Metropolitan Police. On her retirement she was awarded the British Empire Medal.
Dame Felicity Hill (1915-2019)
Dame Felicity Hill's career with the Women's Auxillary Air Force (WAAF) began at the outbreak of the second world war. During the war she served in various roles including serving in France in 1943, where her role was to recruit displaced polish airmen, and in Hamburg in 1947 as part of the Allied Occupation Forces. After the end of the war, she immediately re-enlisted into the Women's Royal Air Force (WRAF), and continued to serve around the world. In 1959 she was made Station Commander of RAF Spittalgate in Grantham, where she was in command of both male and female personnel. She served in the role until 1961.In 1966 she became the first woman to hold the rank of Air Commodore, as Director of the WRAF. She retired in 1969.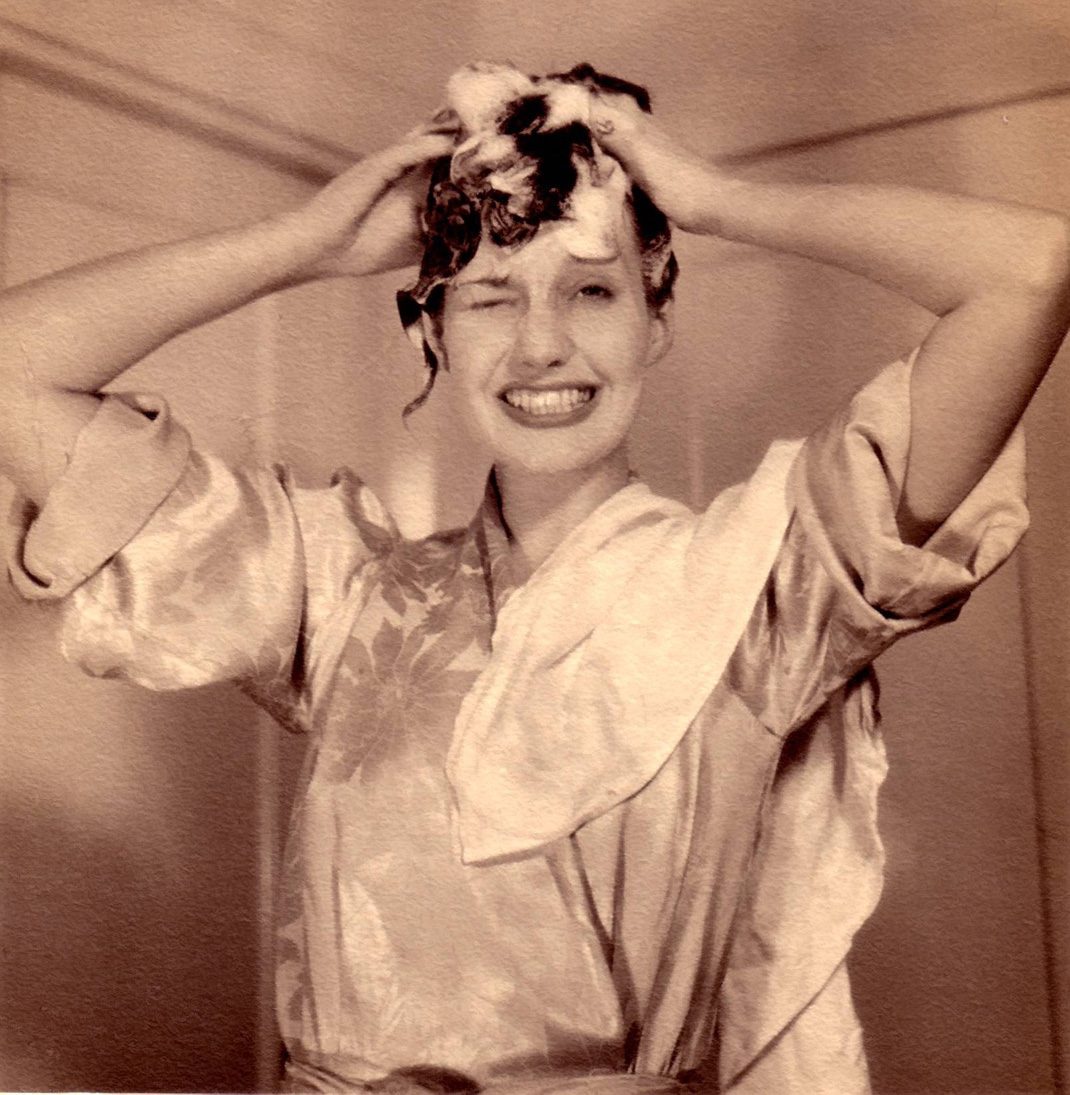 Judy Campbell (1916- 2004)
Judy Campbell (born Judith May Gamble) was a Grantham born actress and playwright. Her parents owned and managed theatres and cinemas in Grantham and Peterborough. In her early career she performed with several repertory companies across the country, before receiving her 'big break' in 1941 when she was cast in the comedy review 'New Faces' in the West End. As part of the review she performed a new song by Eric Maschwitz, 'A Nightingale Sang in Berkley Square.' Her performance caught the eye of Noël Coward, and the two would later become close friends. She would work with Coward several times, performing leading roles in three of his best-known plays: 'Blythe Spirit,' 'Present Laughter' and 'This Happy Breed'. In the 1950s two of her own plays completed runs in the West End. Her theatre, TV and Film career spanned 60 years. In 1943 she married Lt. Commander David Birkin. They had three children including playwright Andrew Birkin and actress, singer, and model Jane Birkin.
Baroness Margaret Thatcher (1925-2013)
Margaret Thatcher was born in Grantham, on the 13th October 1925, in the flat above her parent's grocery shop on North Parade. After studying at Kesteven and Grantham girls School she went on to read Chemistry at Somerville college Oxford. It was while at Oxford, that she first began to become involved in politics, becoming President of the Oxford University Conservative Association.
She went on to study law, and graduated to the Bar in 1953, while pregnant with twins.
Despite earlier electoral disappointments, her political career begin in earnest in 1959 when she became MP for Finchley. She would go on to become leader of the conservative party in 1975, and Britain's first female Prime Minister on the 4th May 1979. Her time as Prime Minister was hugely contentious, encompassing a time of massive economic downturn, industrial collapse, and conflict – both at home, with strikes and riots, and oversees. Despite the controversy surrounding her premiership, she was elected to office three times, having significantly improved Britain's economic standing, and forever altered British politics, she resigned as Prime Minister in 1990. To date she remains the longest serving modern British Prime Minister. She was made Baroness Thatcher of Kesteven in 1992.
This blog has briefly discussed the achievements of some interesting and influential women from South Kesteven's history, but we know there are many more! Share with us your inspirational women of South Kesteven at discover@southkesteven.gov.uk